So cookie monster cupcakes have probably been kicking around the blogosphere since forever but when my bestie Laura saw them she said I HAD to make them!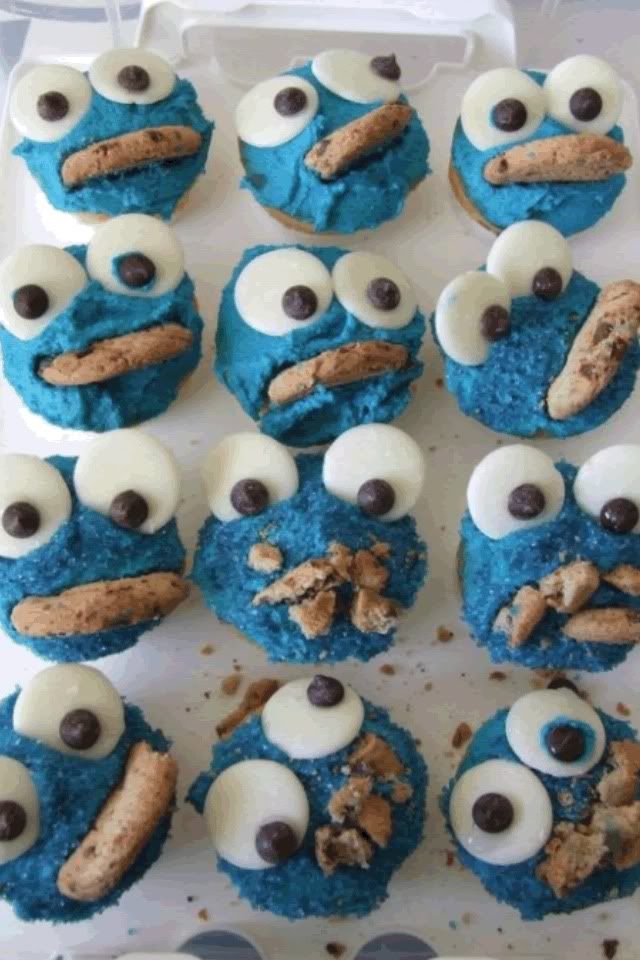 It has taken me aaaaages to actually get around to it, but last night I got my act together and finally accepted the challenge!
I didn't take alot of photos as I went along but the important ones are there. First I baked a batch of chocolate cupcakes and prepared some blue frosting. I was lazy and just used the Betty Crockers Vanilla Frosting with about 10 drops of blue food colouring mixed in. But I did make the cakes from scratch using
this
recipe from
:: sweet treats ::
Blue icing and blue sugar sprinkles for a little bit of texture.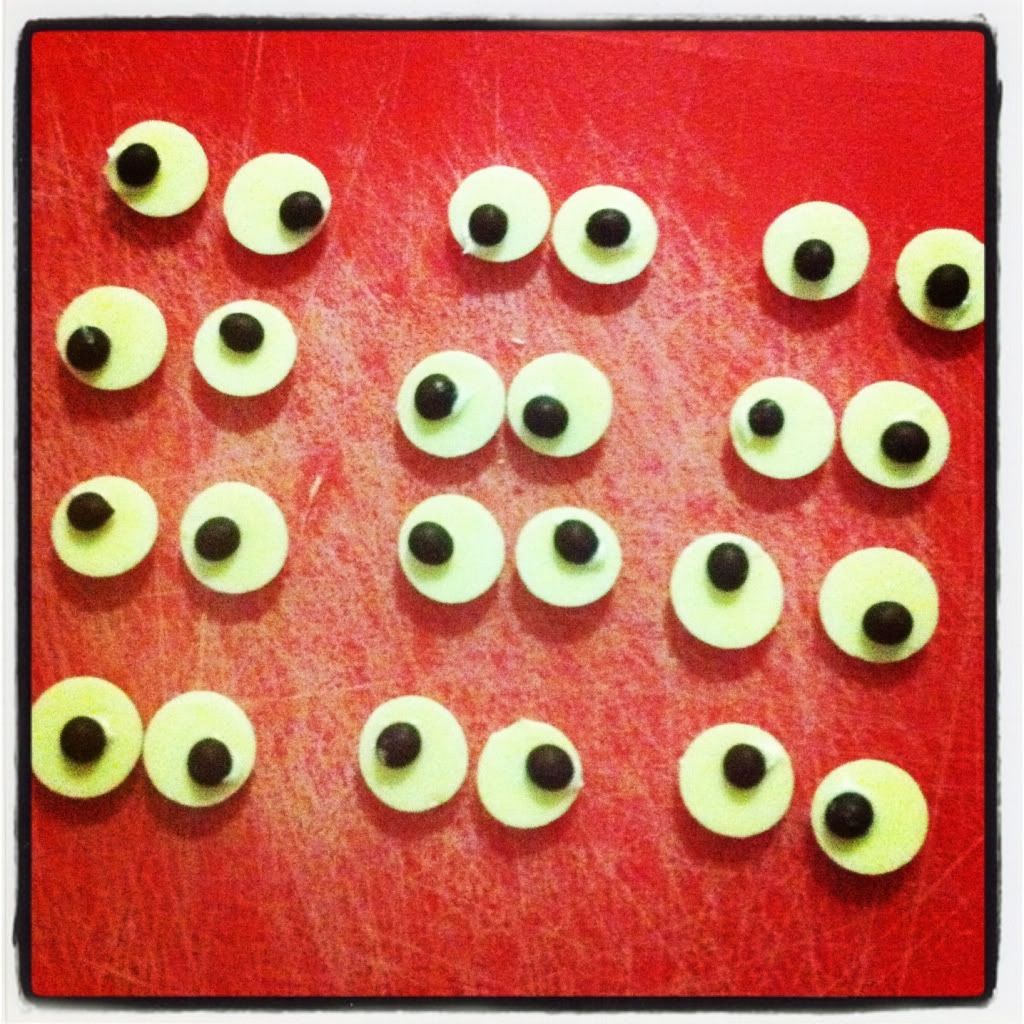 Eyeballs made from white chocolate buttons and chocolate chips stuck together with frosting.
Icing and decorating progress. Roughly ice the cakes with blue frosting, sprinkle them with blue sugar sprinkles, place the eyes where preferred and cut a chocolate chip cookie in half and place it where the mouth should go.
And now the moment you have all been waiting for...
The final result!
Mission Accomplished!