My younger sister gave birth to a beautiful little boy on Wednesday. After waiting a week after his due date I was so stoked to hear he was finally arriving. On his Daddy's birthday too! He must have known it would be the perfect present!
Me being a proud aunty!
I'm amazed at how quick her labour was. She was in hospital at 10:30am and had him at 1:35pm! Most people I have heard of had super long labours from 10-52 hours!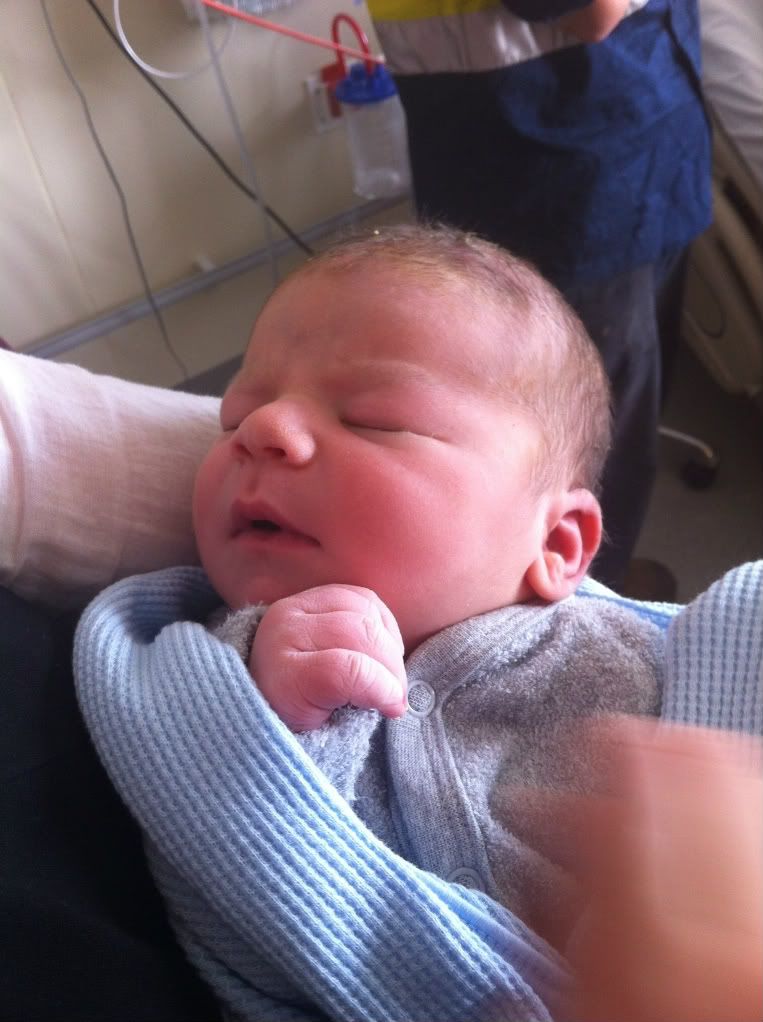 Eli Jaxon - Born 14/12/11 ♥