So I've decided to be patient and upload some photos whilst I'm home alone. First lot of photo's are of Matt and the boys getting ready.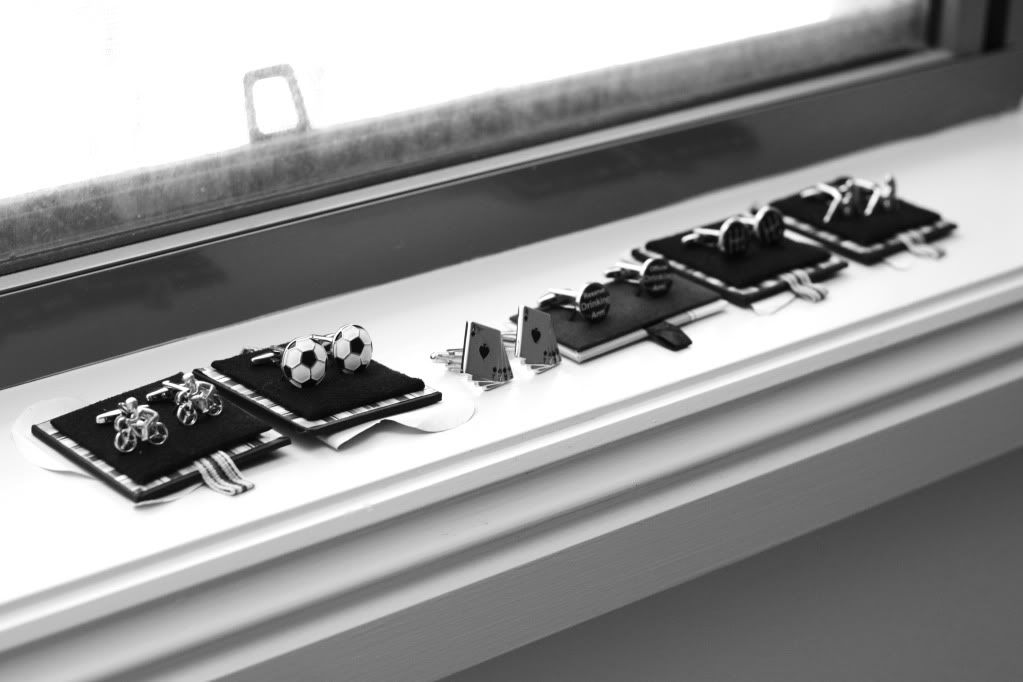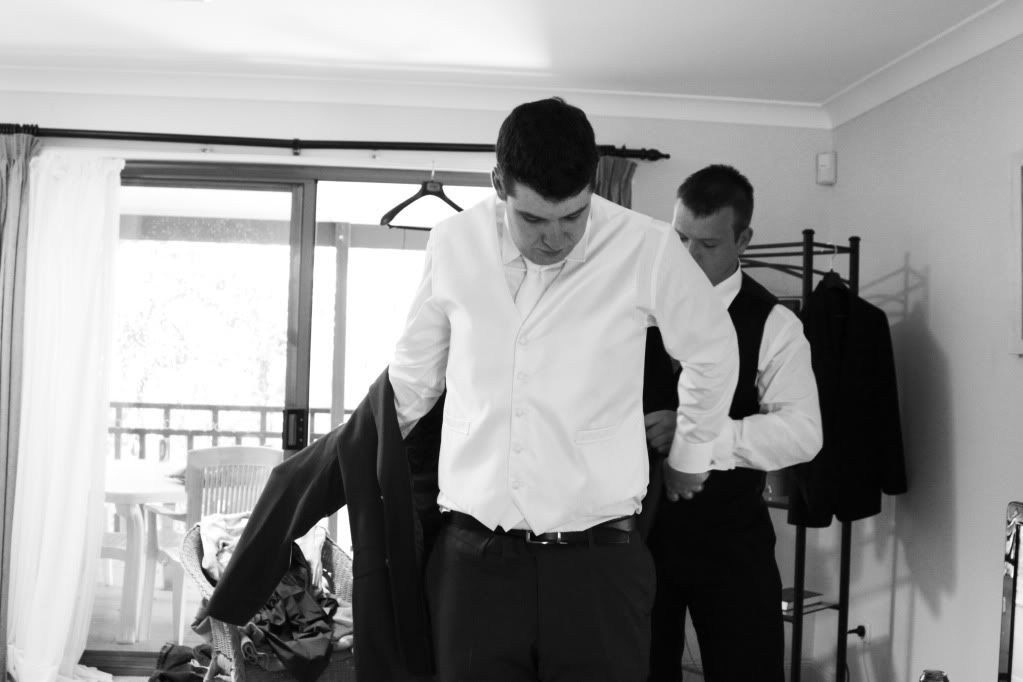 Thats my brother helping Matt out with his suit. This photos gives me warm and fuzzy feelings because they are being brotherly to each other.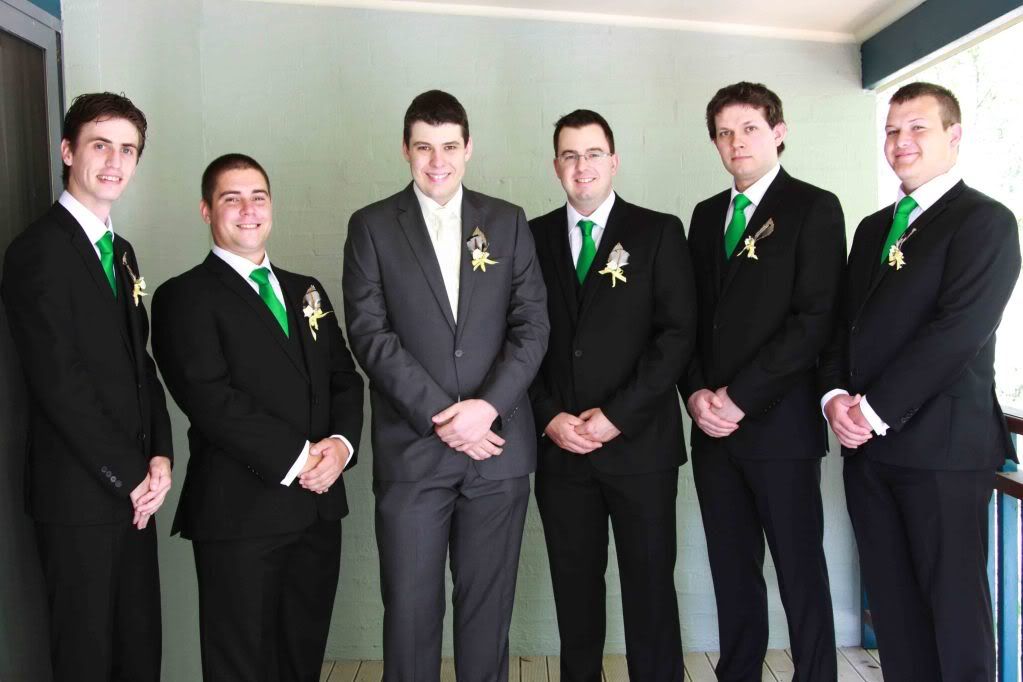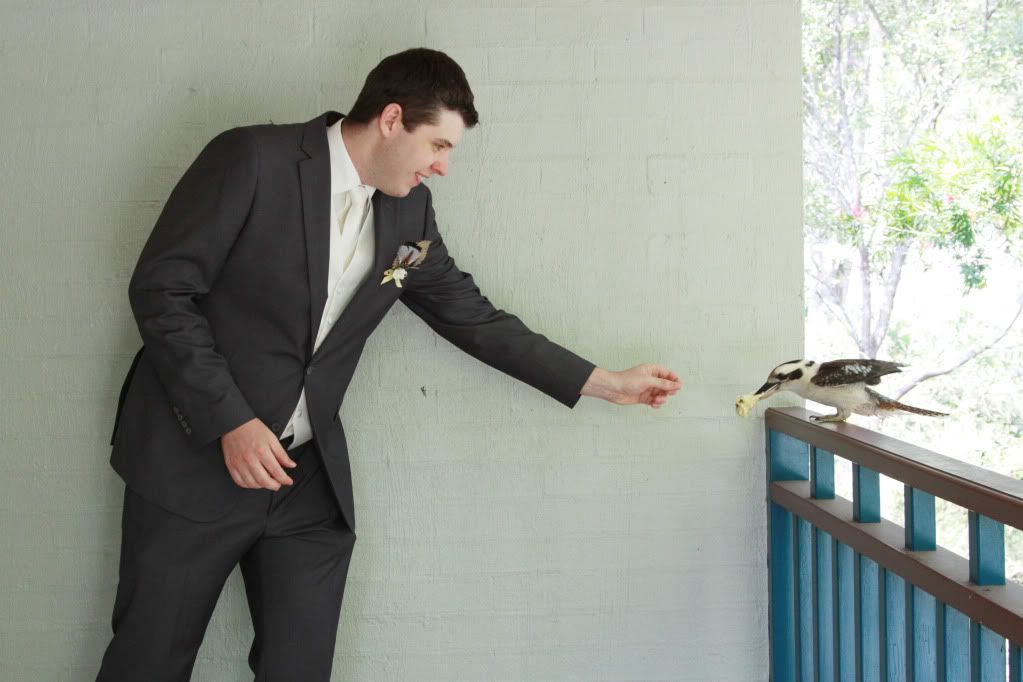 Matt couldn't resist feeding the little visitor. He clearly doesn't understand your not supposed to feed the wild life.
Matt, his best man and his nephew. They are posers and love it.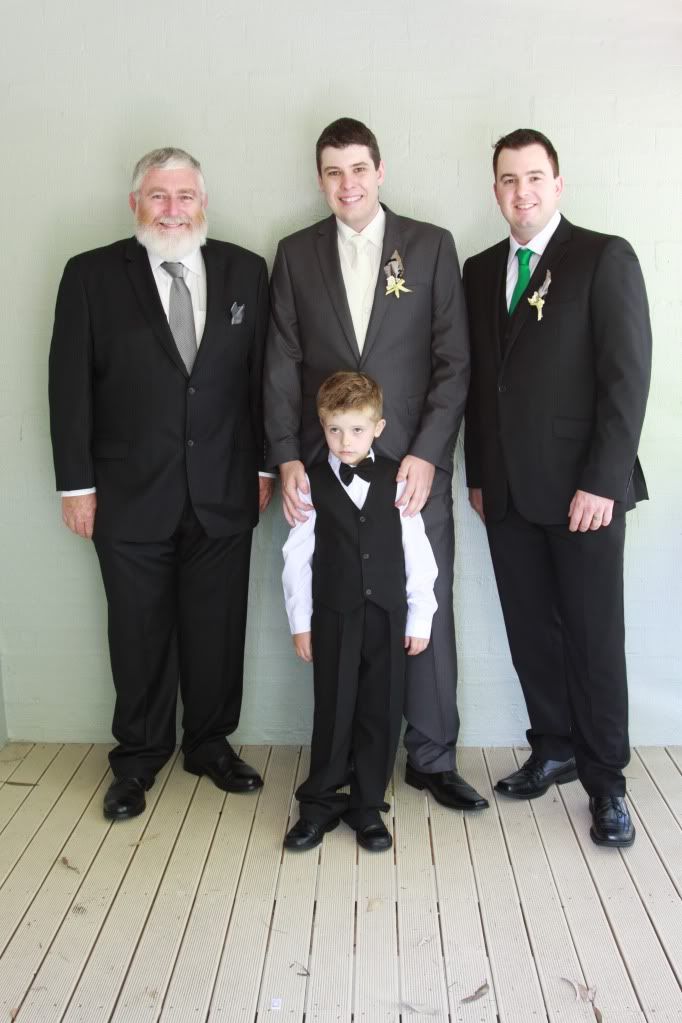 Matt, his dad, his brother and nephew.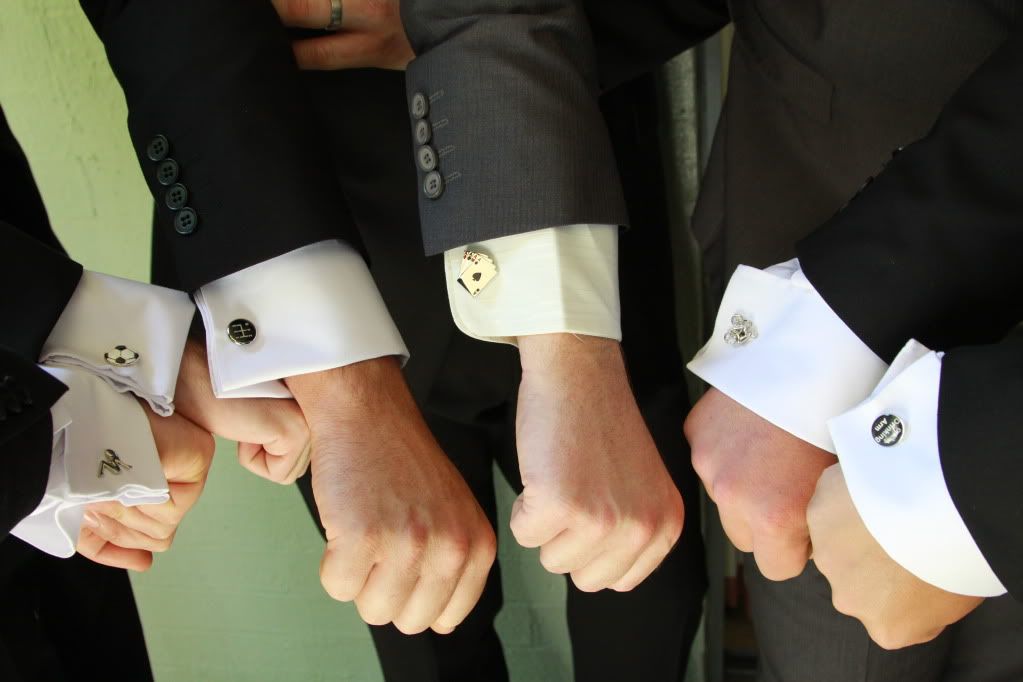 The boys LOVED their cuff links.I definitely recommend getting these for groomsmen gifts.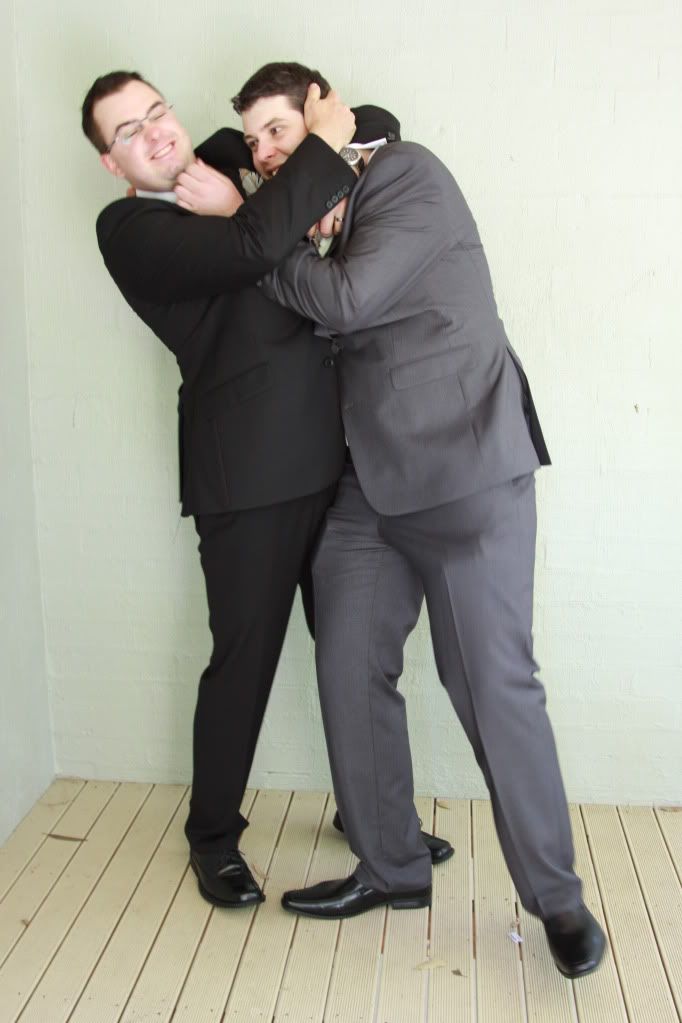 I love this one of Matt and his brother. They are so silly.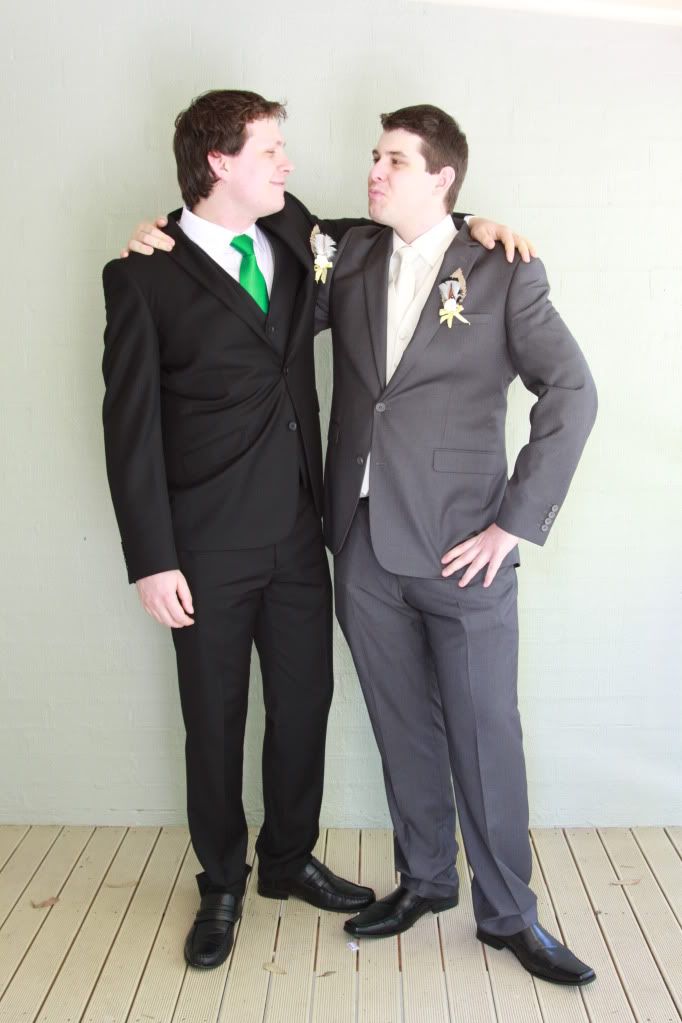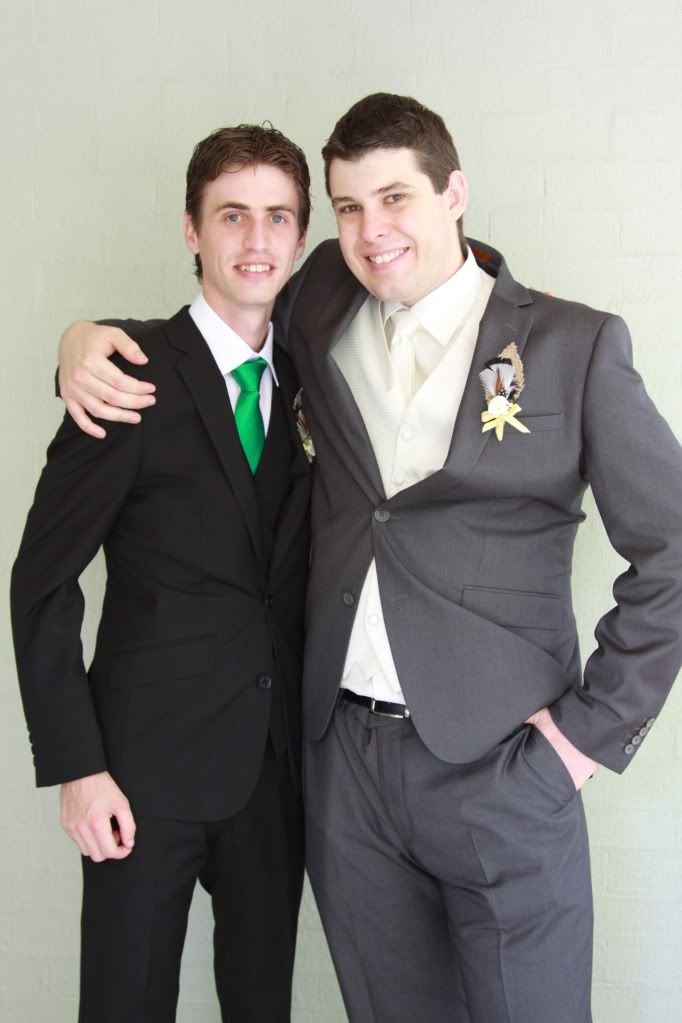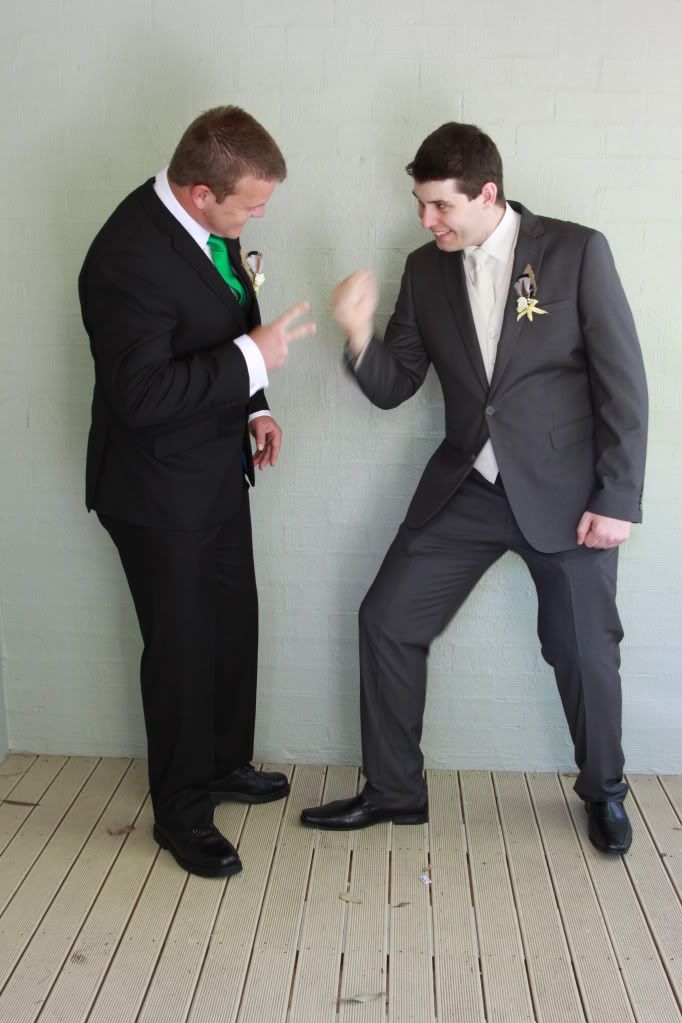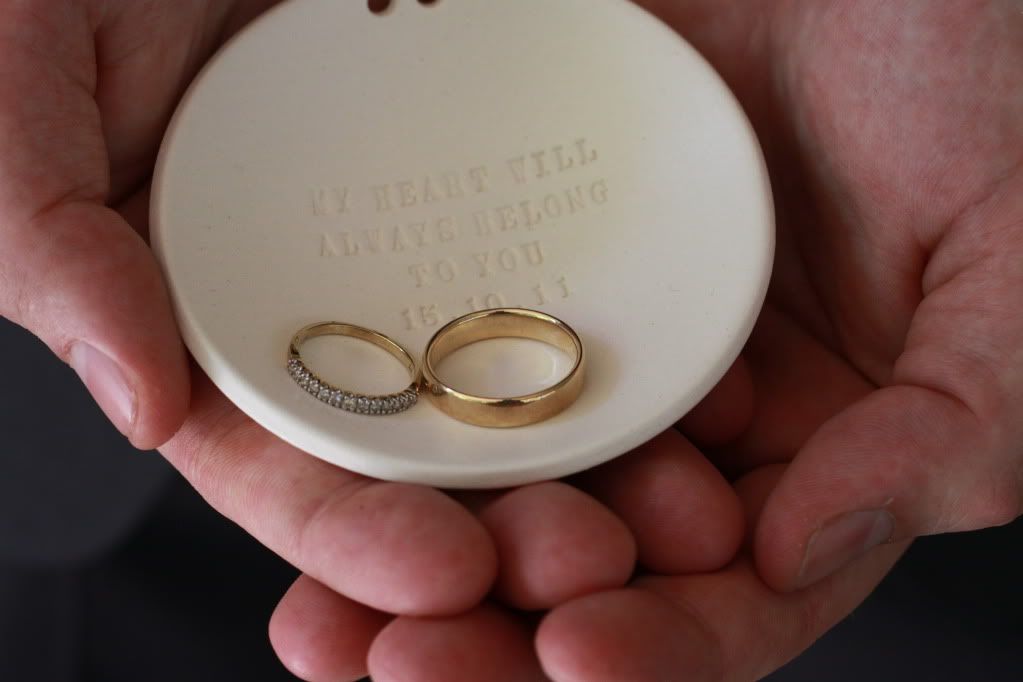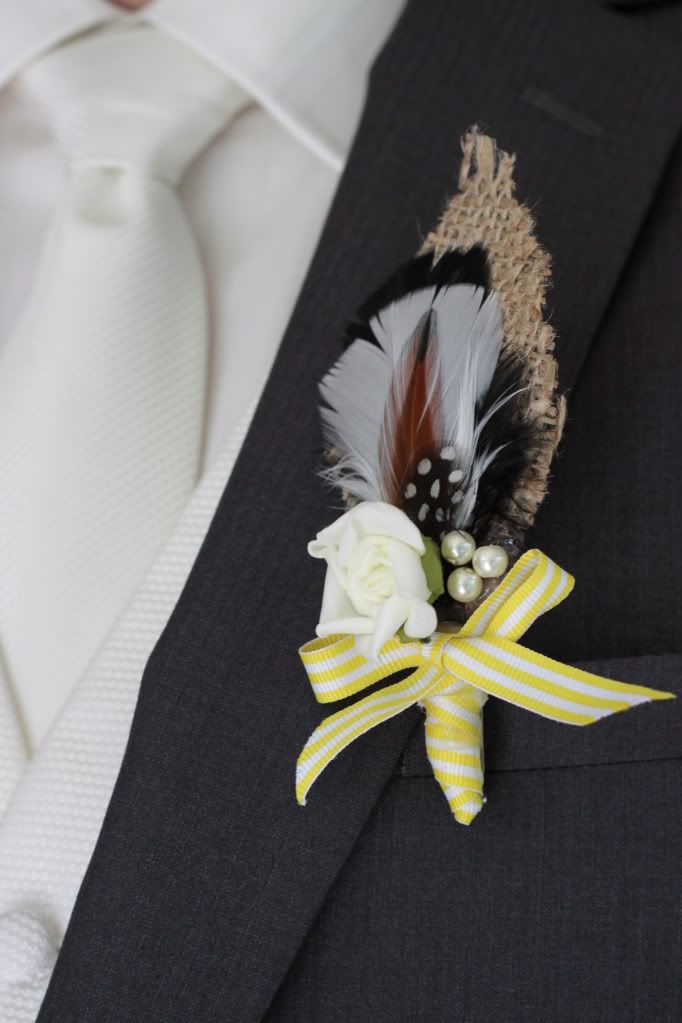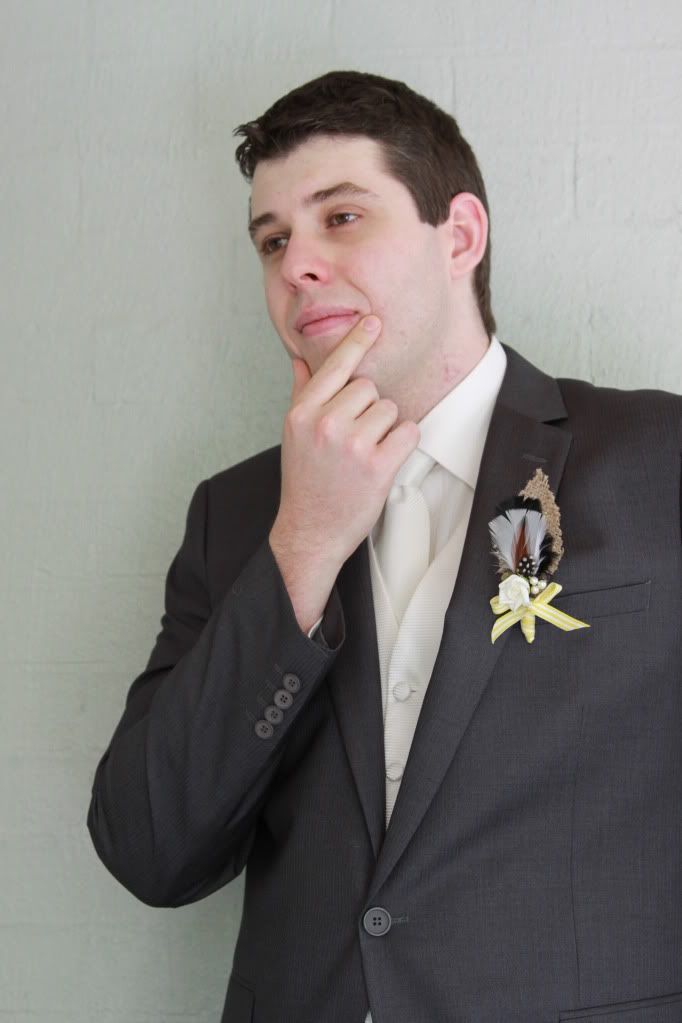 Ha ha, last minute contemplation.
More photos to come. Up next the Bridal Suite! :)