Even right up until the reception I was in two minds about doing the garter toss. I know they are good fun but I was just unsure, they are a bit naff and I didn't really want to show my leg off to everyone. But we were both very tipsy by the time it came around so we just had fun with it. I did tell Matt he wasn't allowed to lift my skirt up so he had to crawl under my dress, made for some funny photos.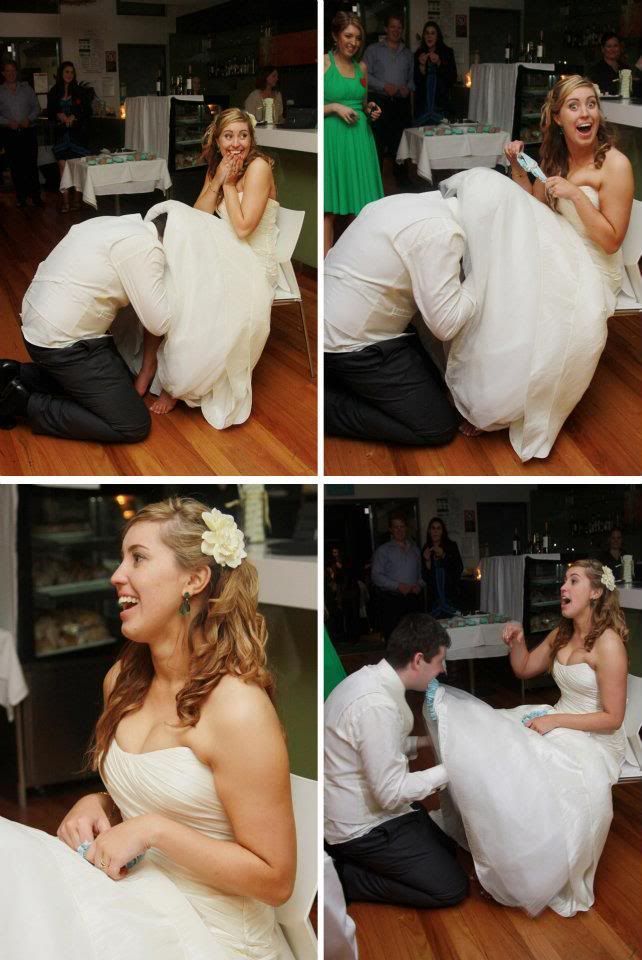 There were two garters under there and he pulled out the wrong one so he had to go back down again :P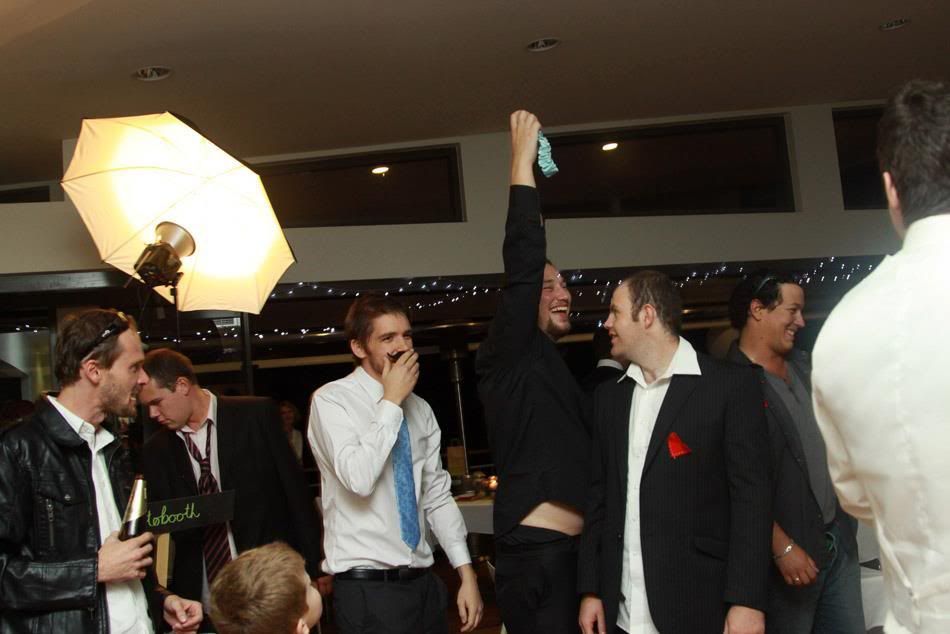 WINNARRRR!
Then came time for the bouquet toss.

I didn't realise how low the ceilings were so when I threw it up it hit the roof and fell straight to the ground. Was pretty funny at the time.
I'm very happy we did both the bouquet toss and garter toss, it was fun!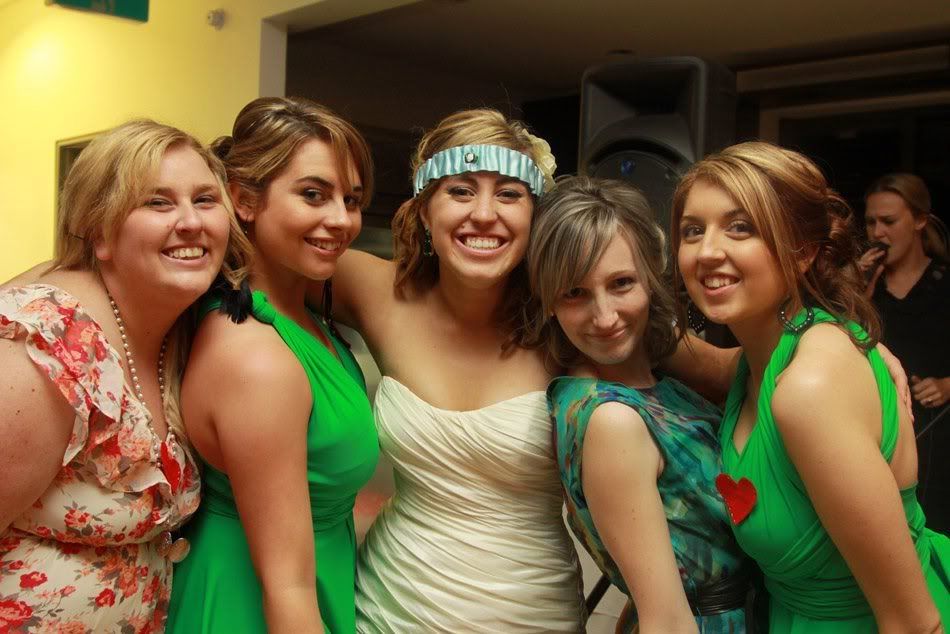 Apologies for the poor quality photos. I'll fix them up later.